first up is the first clessidra. The second one has been cast on and I've gotten about 3inches worked so far.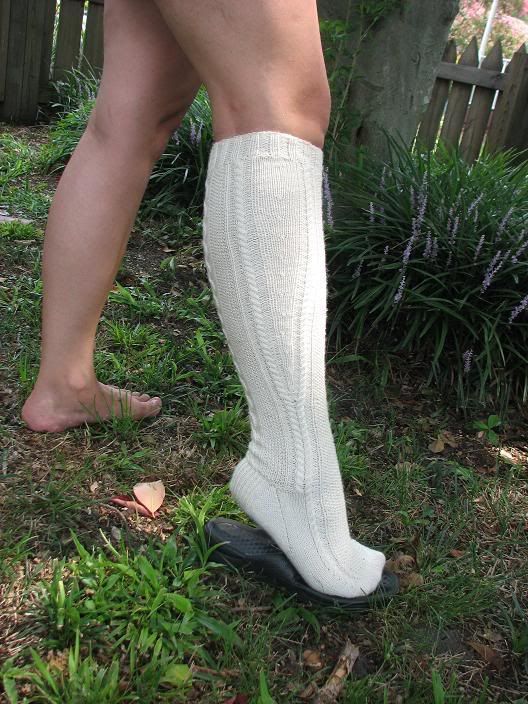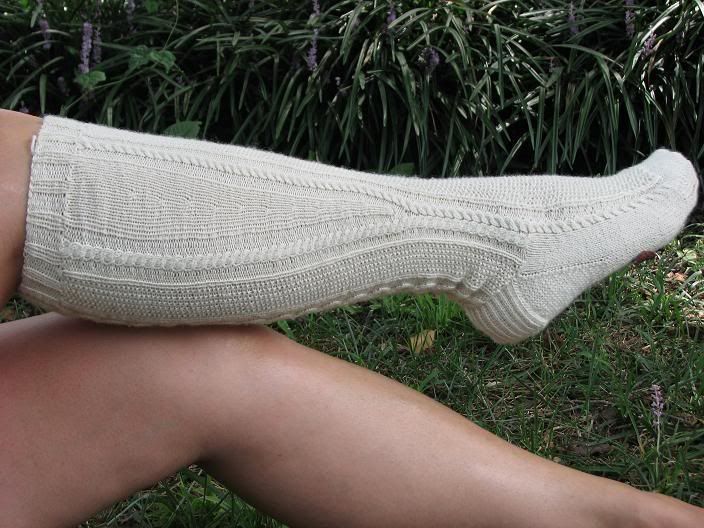 Next are decent pictures of the monkey socks.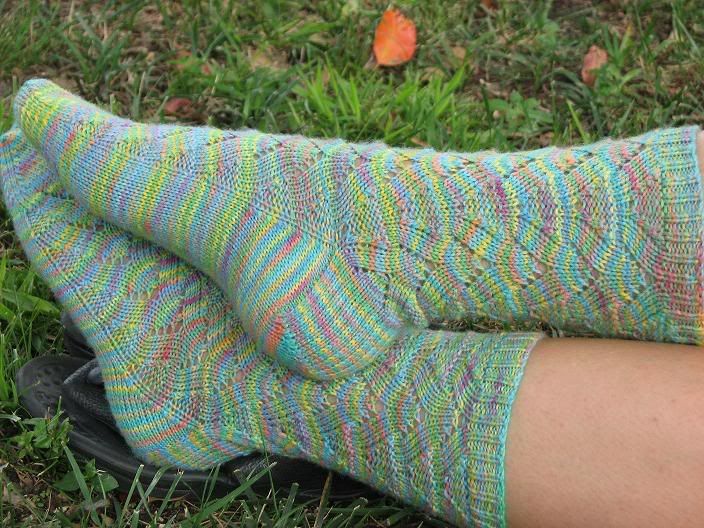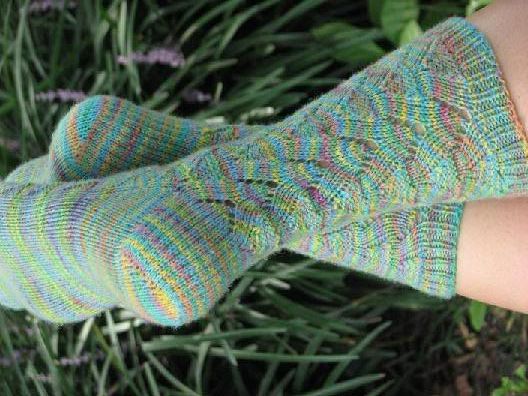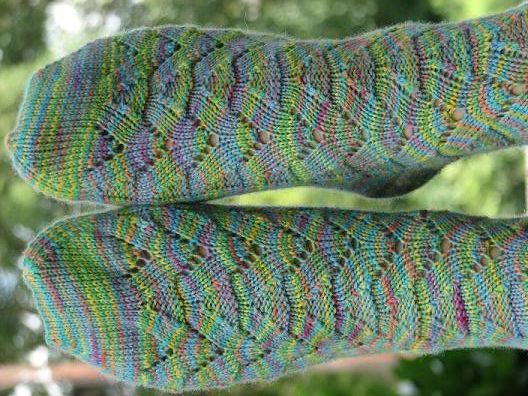 And finally decent pictures of the waving lace socks out of the handpainted yarn I got in my sock kit swap (thanks Genevieve)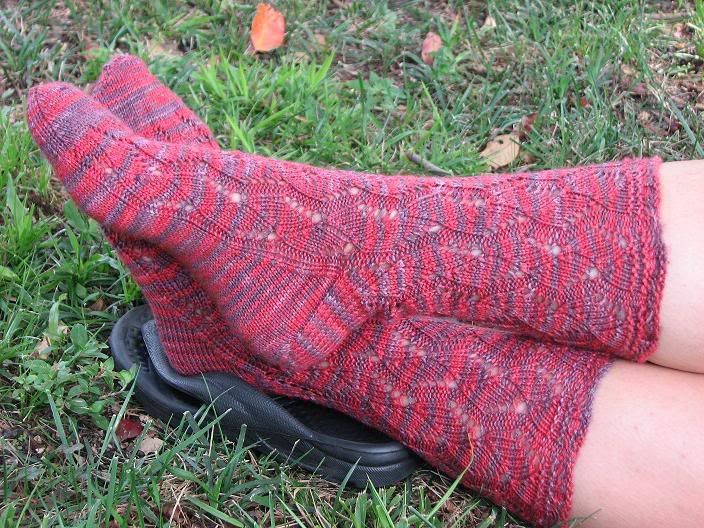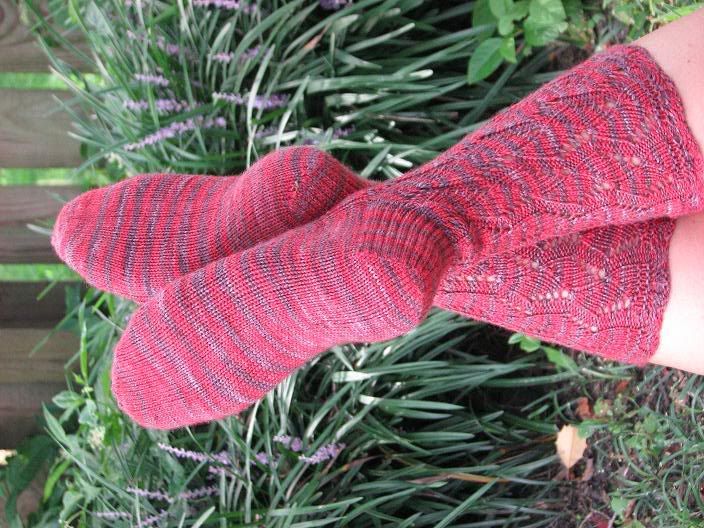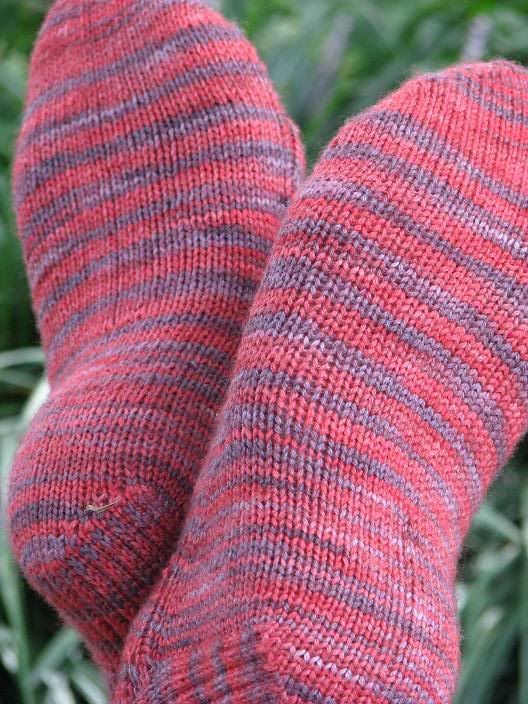 I've cast on for my Rogue Hoodie again. This time not screwing it up. I've finished the hem and part of the bottom cable. Working on the kangaroo pocket (almost finished). Its going well and I hope to post some progress pictures soon.
~Jessica Rose