So I finally got around to getting new needles so I can finish my clessidra stockings. And well I'm not happy with them. They are so much weaker than my first set. But I emailed the company and told them what happened and they are sending me a replacement needle. So right now I'm really hoping that the replacement is more like my first set than this second set. I'm not happy with them at all.
In other knitting news I finished a baby jacket.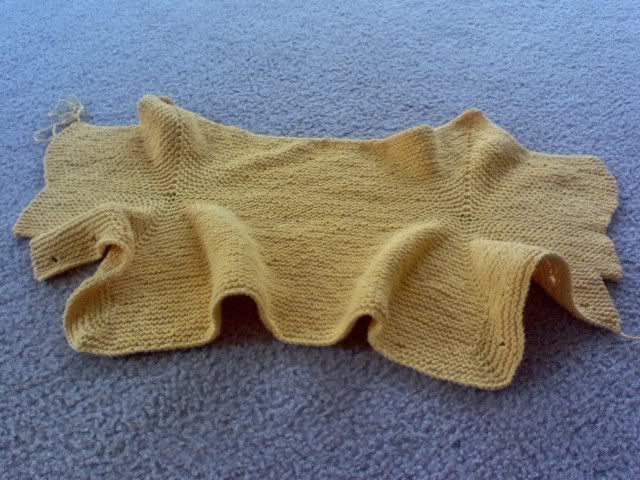 What an odd little mess right?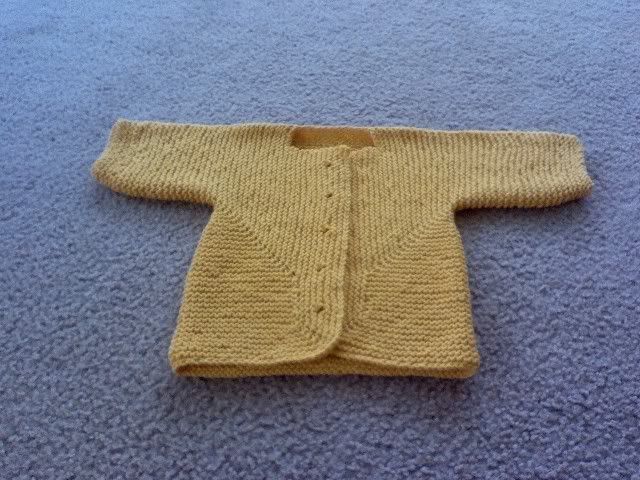 Its Elizabeth Zimmerman's Baby Surprise Jacket
Started: towards the end of July 30
Finished: Beginning of Aug 06
Yarn: lionbrand cotton-ease (original) in pineapple color. Not really sure how much as the yarn had previously been frogged and I didn't worry with measuring it out.
No modifications although if i knit it again I'd change the button holes and possible try to figure out something to do to that top edge to make sewing it up a little easier.
This one is knit for my niece (soon to be stepsister Ashley is due in October). I'm now in search of the perfect buttons. I'm thinking something bright pink and happy. I'm open to suggestions if anyone has any.