ok so I finished my waving lace socks (contrary to the picture they are the same size and they fit very nicely on my foot. just dont have a picture of that)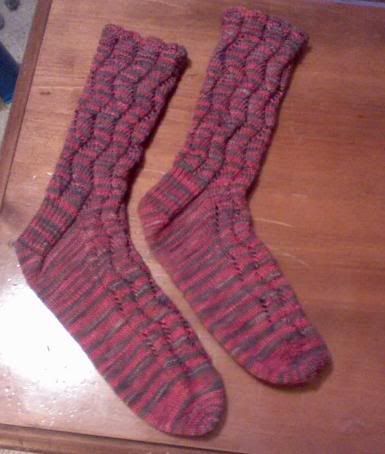 I finished some Monkey socks out of the yarn I dyed (Amie posted about).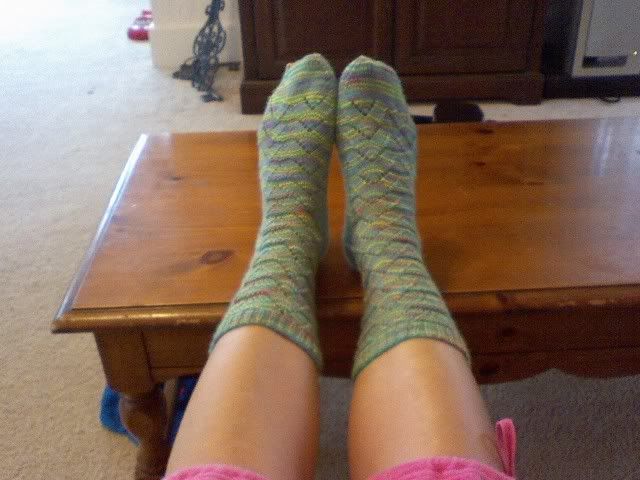 I've started another pair.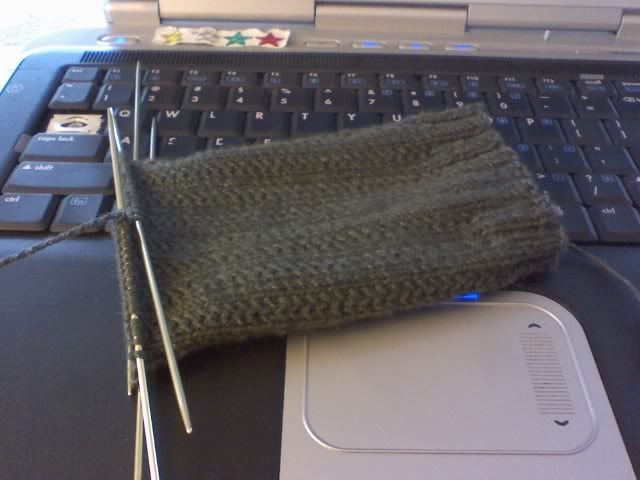 I need to get some baby knitting done. But after several failed attempts at a sweater I have to get my nerve back to tackle it again.
~Rose